105297G - Workhorse Actia Instrument Cluster Repair Service (Gauge Motor Replacement)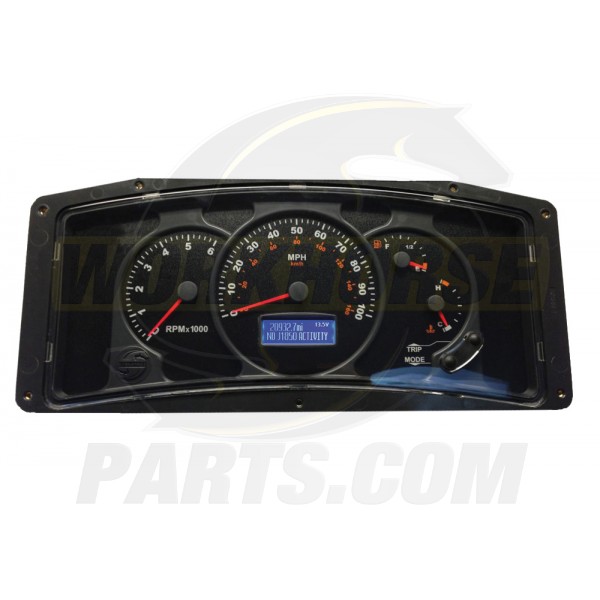 PLEASE READ!!!
Order Shipment Notice:
Most orders are shipped within 24 hours from the order date. Orders placed on the weekend or after cutoff on Friday, and orders placed on select holidays are processed on the next business day. Please see our shipping terms for more information.
Guidelines:
You are responsible for shipping us your cluster for repair.

Please ensure your cluster is clean before sending it to us.

Please note that we have a 2-3 business day turnaround time from the time we RECEIVE your cluster.

This repair is only for inoperative gauges.
Always send the instrument cluster as a complete unit. Do not take it apart or just send the internal parts, we will not return it until we have the casing due to the high risk of damage in shipping.
Ship Your Cluster To:
Ultra RV Products
3912 Harrison Ave.
Centralia, WA 98531
This quality repair service includes the following work performed to your Workhorse instrument cluster:
Full power up and test of the instrument cluster before & after repairs

Replacement of all gauge stepper motors with higher quality motors

EEPROM data (mileage) preserved so display automatically reads correct mileage

Lifetime warranty on gauge motors

Please anticipate a 2-3 business day turnaround time from the time we RECEIVE your cluster.

Your account will be updated with the return tracking number upon our receipt of your cluster. The tracking number will be emailed to you. The tracking number will not become active until the cluster repair is finished, which is generally 2-3 business days. To check the status of your repair, please check the tracking number for movement on the shipper's website. If the shipment hasn't been scanned by the shipper yet, then your cluster repair is still in process.

​
Applications:
Most Workhorse Chassis Motorhome and Commercial Vehicles 2003-2006
The state of California requires that this warning be posted for people purchasing products that reside in California.
WARNING: Products may contain one or more chemicals known in the State of California to cause cancer and/or birth defects or other reproductive harm. For more information, visit www.P65Warnings.ca.gov